B.5 Advanced thermoelectric materials with high ZT coefficient
Stipendiat: Dominik Moser

Ziel der Promotionsarbeit ist die Entwicklung eines Herstellungsverfahrens für thermoelektrische Dünnschichtmaterialien zum Einsatz in Mikrosystemen. Weiterhin sollen Methoden zur Charakterisierung solcher Dünnschichten implementiert werden.
Für die Verwendung zur thermoelektrischen Energiegewinnung in Mikrosystemen soll ein Herstellungsprozess für thermoelektrische Materialen entwickelt werden. Hierbei sollen ternäre Legierungen aus Wismut, Antimon und Tellur (BixSbyTez) mittels thermischer Koevaporation erzeugt werden. Legierungen dieses Systems sind augrund ihrer hohen thermoelektrischen Gütezahl (ZT) besonders gut zur effizienten Energiewandlung geeignet.
Zur Charakterisierung thermoelektrischer Dünnschichten sollen weiterhin im Rahmen dieser Arbeit Teststrukturen entwickelt werden. Diese Teststrukturen müssen die Bestimmung der relevanten Parameter für thermoelektrische Materialien abdecken: Elektrische und thermische Leitfähigkeit sowie Seebeck-Koeffizienten. Aufgrund der verbesserten thermischen Eigenschaften kommen hierzu membranbasierte Mikrostrukturen zum Einsatz.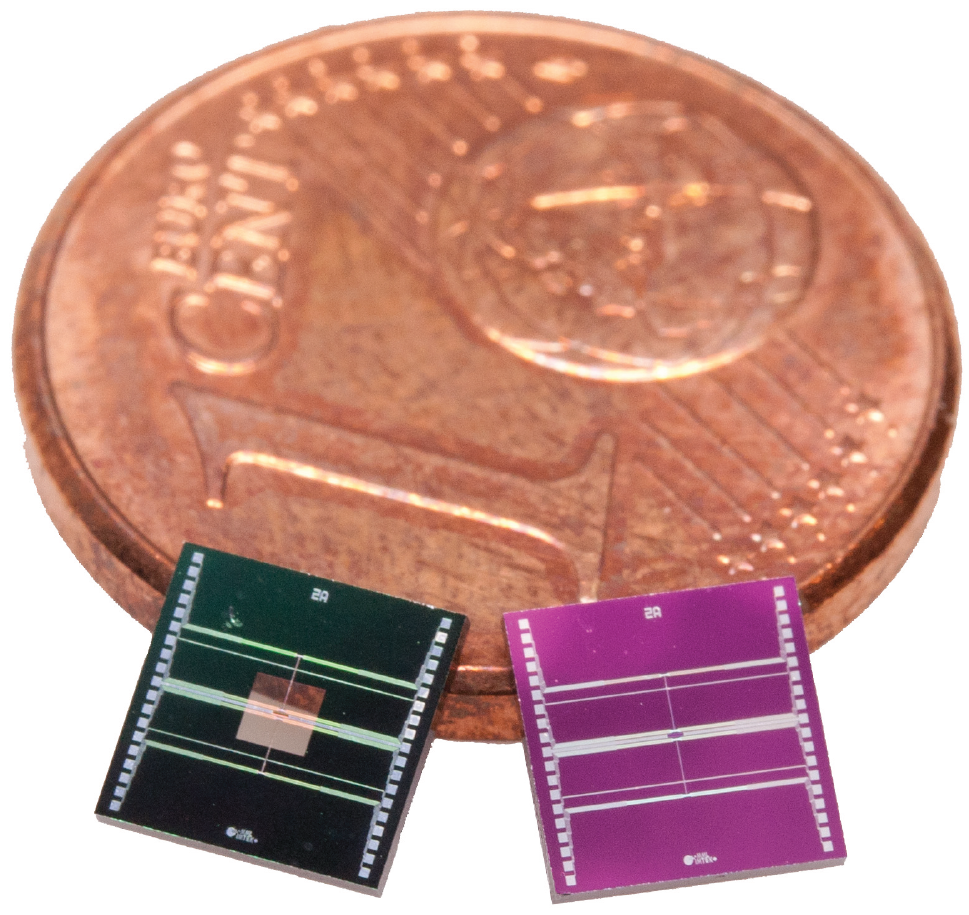 Test structure for determining the seebeck coefficient of polycrystal silicon: Left: membrane type, Right: bulk type.