Welcome to the Research Training Group "Micro Energy Harvesting"
The PhD Program GRK1322 "Micro Energy Harvesting" focuses on the development and application of concepts for energy transduction, energy storage and power management in autonomous microsystems.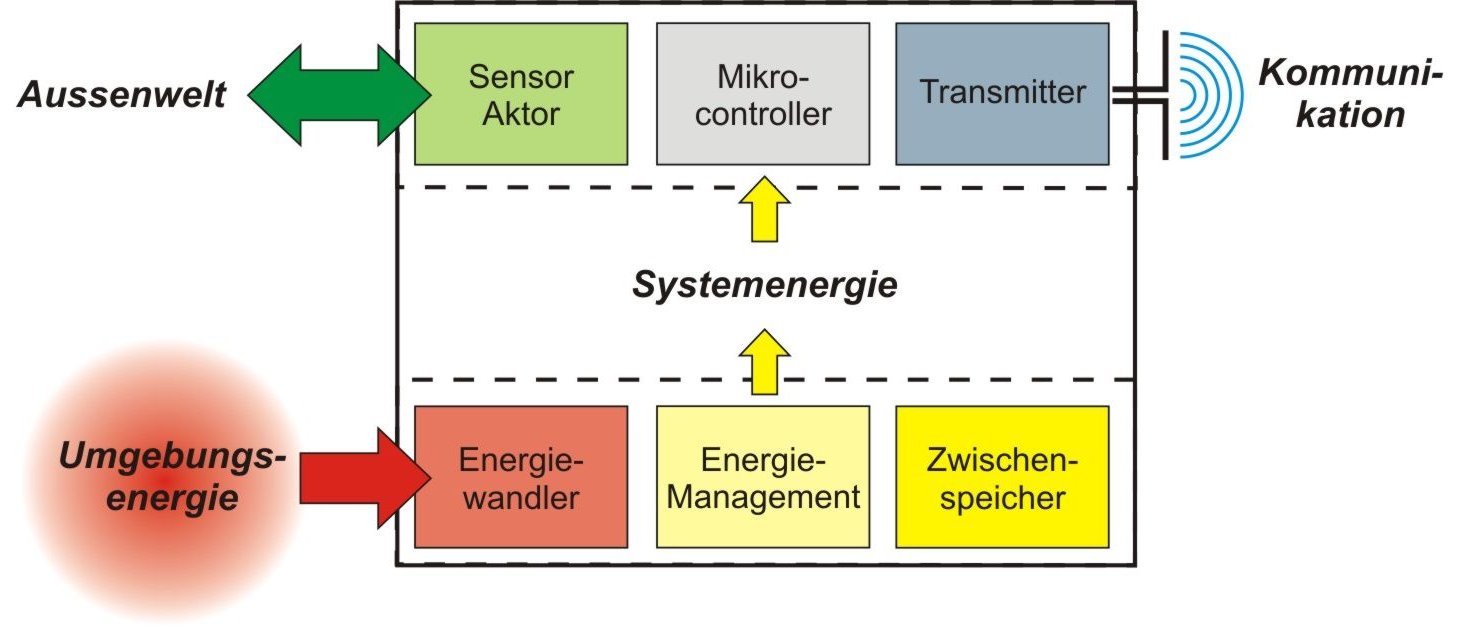 Schematic system design of a wireless microsystem
The prospectives of energy-autonomous and embedded microsystems are impressively: They can be installed in very remote and hardly accessible locations. Micro energy harvesting as innovative power supply concept opens up the path for novel monitoring systems for applications in the medical field or in industrial processing, and for monitoring civil infrastructure.
The PhD Program features four research areas:
The Department for Microsystems Engineering (IMTEK) and Material Research Center (FMF) of the Albert-Ludwig-University Freiburg in cooperation with the Fraunhofer Institute for Solar Energy Systems (ISE) offer a unique constellation of microsystems engineering, material science and distributed energy supply. This excellent scientific environment allows for an effective research on the challenging projects. The cooperation of industrials partners enables a strong application-related research in PhD program.
The program is funded by the German Research Foundation (DFG) and the companies SICK and Endress+Hauser.